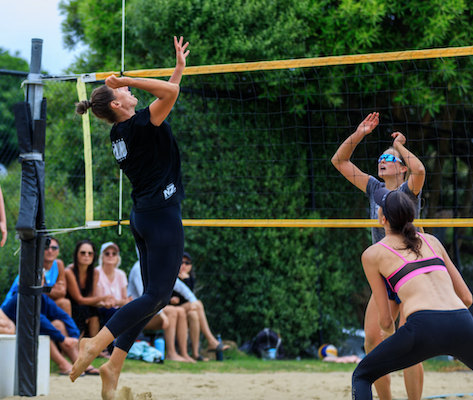 We are launching a new and exciting initiative at the HBVC called Sunday Sessions. This will be a DROP-IN programme, where anyone is free to come by and have an "open gym" at the beach volleyball centre.
When: Sunday 5th March 2023 – Sunday 30th April 2023 @ Harbour Beach Volleyball Centre


2pm-3pm Coach Rachael Gunn will be on hand to run you through some skills and drills.


Then from 3pm-5:30pm all of the courts will be open and attendees are free to set up their own games.
Cost:
Coaching session with Coach =$15
Open Courts (3-5:30) =$10 for non-members, FREE for members.
Bring cash or pay eftpos upon arrival, no registration needed.
We have 10 weeks on the calendar, so come down with your mates and have a hit around!
If you have any questions or concerns please Rachael: rachaelgunn.hva@gmail.com