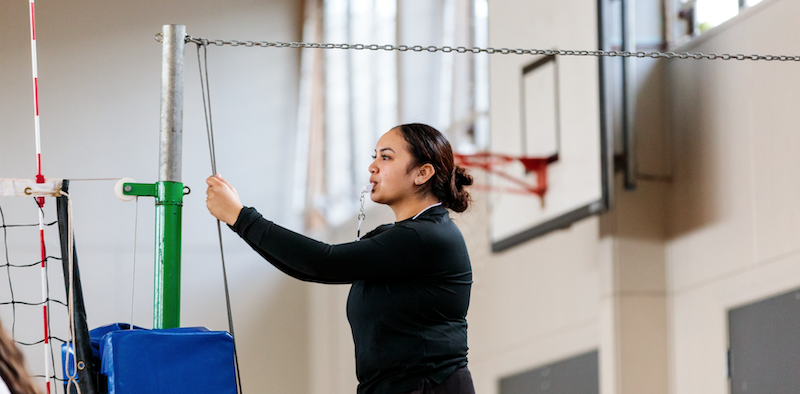 Harbour Volleyball Referee Development

Much like Coach and Athlete Development, Referee Development is a very important part of maintaining the growth and level of volleyball in the region. We currently lean heavily on Volleyball New Zealand and their guidelines and course levels. Both Beach and Indoor follow the same accreditation pathway:

 Local – Local school competitions and smaller domestic tournaments
 Regional – Larger domestic events such as 5* events and NZSS Champs
 National – Large domestic events like Senior IPC and International Events in NZ
 International – NZ National Tour, International Events both domestic and overseas
We annually run Local and Regional Courses here with our local accredited Referee Developers, and VNZ will run Regional and National Courses upon request and at major tournaments.
For more information you can contact our Game Development Manager Rob Tarr at
gdm@harbourvolleyball.co.nz or on 027 786 5539

VNZ Indoor/Beach Referee Development Framework: https://www.volleyballnz.org.nz/development/referees